Removal Services Holborn wc1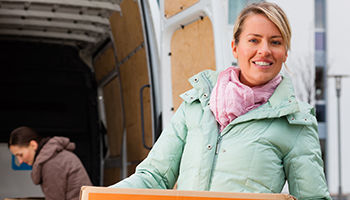 Benefits of Hiring Removal Services
Planning to move out and need help with the moving? You don't have to do it all yourself. Hiring a removal service can offer you numerous benefits such as convenience, ease and lower costs. The right removal company will make your move stress-free and a pleasant experience. Professional removal services come equipped with the tools, equipment and personnel needed for efficient removals. It saves you time, effort and money since they have all the necessary resources to safely transport your possessions.


What Removals Services Offers
Removal services offer packing services that organize, pack, inventory and mark each item in preparation for the move. They provide durable packaging materials such as bubble wraps, cardboard boxes, tapes and other products to help ensure no damage is incurred during the transportation phase. The right removal company can even assemble and disassemble furniture, appliances and other items to make it easier for them to be moved without having to stress about it.

When it comes to transportation options, removal companies provide a range of vehicles so they can safely move your belongings from one place to another without any issues. Their vans are specially designed for moves and fully insured. Before hiring any removal service, it's important to check their insurance coverage as well as reviews from former customers to help ensure you receive quality service at an affordable price.

If you're looking for reliable removals services, get in touch with Storage Holborn. We specialize in house removals and office relocation with attention to detail. Our staff are experienced professionals who strive to provide efficient service with minimum disruption. We understand that every situation is different so we customize our packages according to customer requirements. Whenever you need assistance with removals or storage services
us today!
---